What's it about?
Hear Me Out will engage presently and formerly incarcerated individuals in Berkshire County, Massachusetts, in the development of a live, full-length show integrating storytelling, music, and movement.  Through the process of crafting real-life stories, cast members are invited to reflect on their lived experience, take ownership over their own narrative, derive meaning from obstacles they have overcome, and utilize their past experiences to educate and inspire their community.
Performances will take place at Berkshire Community College on September 19, 2023, and at the St. Germain Stage of Barrington Stage Company on September 21 and 23, 2023, and will be free and open to the public.  Each show will be followed by a talk-back, where audience members can ask the cast questions directly, facilitating community dialogue.
2nd Street is partnering with Chaos Theory and its founder Jenny Herzog, for development, production and direction.  Jenny will meet with cast members to learn about their interests and talents and to build trust. She will provide personalized feedback on stories and help craft creative material. Group workshops will facilitate creative exploration, dialogue, team-building, and social-emotional learning.  Rehearsal and performance space is provided at no cost by Barrington Stage Company and Berkshire Community College.
Hear Me Out is a companion initiative to Insight Out that will result in a juried exhibition of visual art at Berkshire Museum and Using Our Outside Voices that will result in the publication of a collection of poetry, short fiction and other literary work.  The book launch for Using Our Outside Voices, the exhibition of Insight Out, and the performances of Hear Me Out will take place in September, 2023.
Who qualifies?
Any presently or formerly incarcerated resident of Berkshire County, Massachusetts.
How can I be involved?
We need you!
Do you…
have a story to share?
write music or rap?
make beats?
dance?
want to get involved in theatre?
If you are interested in learning more or getting involved, contact Jenny Herzog:
jennyherzogmusic@gmail.com
734-476-3028
www.jennyherzog.com
Each presently or formerly incarcerated individual who participates in Hear Me Out will receive a stipend of $300.
With Gratitude
2nd Street acknowledges with gratitude the financial and in-kind support of this project provided by:
Chaos Theory
Barrington Stage Company
Berkshire Community College

Berkshire Taconic Community Foundation's Arts Build Community initiative with funding from the Barr Foundation

First Avenue Fund, a component fund of Berkshire Taconic Community Foundation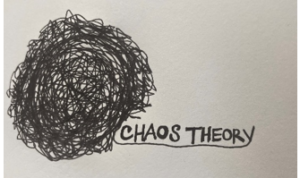 Funding opportunities available.
Contact Jason Cuyler, Executive Director
jason.cuyler@sdb.state.ma.us