"As a person whose life was once defined by incarceration, trauma, addiction and hopelessness, I am grateful and humble to be a member of the Board of Directors of 2nd Street. It is with great pride that I sit amongst members who are fueled by the understanding that empowerment creates change."  — Gina Arnold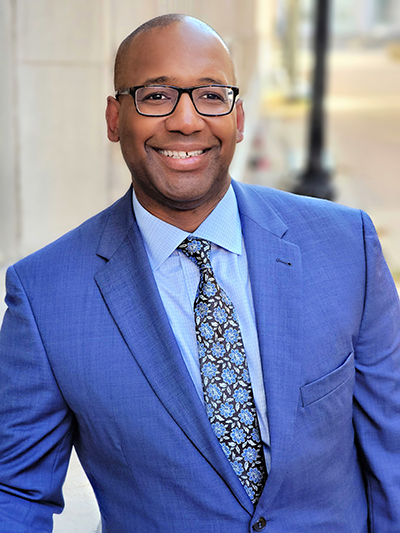 Jason Cuyler
Executive Director
Jason Cuyler is serving as Executive Director of the program. A 22-year employee of the Sheriff's Office, Jason was most recently a Case Management Coordinator for the Berkshire County House of Correction. In that role, he oversaw the daily operations of his team's duties and responsibilities, which included, but were not limited to: administering initial screenings and questionnaires, establishing and maintaining counseling relationships with clients, assisting clients with post release coordination of services, assessing and analyzing information for the purpose of developing individualized treatment plans, addressing both institutional and community concerns and helping clients to establish and maintain relations with community agencies.
In addition to Jason's primary duties and responsibilities, he serves on the Berkshire County Domestic Violence High Risk Team and the Christian Center, Berkshire United Way, and Hillcrest Educational Centers' Board of Directors. He was recently appointed to the Board of Trustees of Berkshire Community College. Jason received his Bachelor's Degree in Sociology, and a Certificate in the field of Criminology, from the University of Massachusetts Amherst. He is a Massachusetts Licensed Social Worker.
The Board of Directors of 2nd Street includes five people from the Sheriff's Office, one representative of each of the other six community partners, two formerly incarcerated individuals, and members of the community at large with relevant experience, expertise, and perspective.
Kristin Accetta
Clinician
Brien Center
Richard Alcombright, (on leave 2023)
Former Mayor
City of North Adams
Alan Bianchi
Assistant Deputy Superintendent
Berkshire County Sheriff's Office
Kimberley Bush Tomio
Executive Director
Berkshire Museum
Jason Cuyler
Executive Director
Second Street Second Chances
Alexander Daugherty, Vice President
Senior Probation Officer
Massachusetts Trial Court
Jennifer Dieringer, Vice President
Managing Attorney
Community Legal Aid
Peter Gazzillo, Treasurer
Director of Nutritional Health and Flexible Services Berkshire Health Systems
Mark Gold, President
Of Counsel
Smith Green & Holmes, LLP
Brad Gordon
Executive Director
Berkshire County Regional Housing Authority
Jay Green
Town Administrator
Town of Adams
Katherine Grubbs
Attorney in Charge
Public Defender Division, Berkshire County Office
Committee for Public Counsel Services
Craig Langlois
Equity and Data District Coordinator
Pittsfield Public Schools
Brad Little
Superintendent
Berkshire County Sheriff's Office
Lindsay Maynard
Correctional Caseworker/Women's Re-Entry and Aftercare
Berkshire County Sheriff's Office
Robert L. W. McGraw
Trustee
The Donald C. McGraw Foundation
Michael McMahon
Reentry Specialist
Berkshire County Sheriff's Office
Celia Norcross, Clerk
Dean of Students
Berkshire Community College
Andy Ottoson
Senior Public Health Planner
Berkshire Regional Planning Commission
Ben Sosne, Assistant Treasurer
Executive Director
Berkshire Innovation Center
Kareem Wright
Nursing Assistant
Berkshire Medical Center